The Quantum Record is a non-profit journal of philosophy, science, technology, and time.

The potential of the future is in the human mind and heart, and in the common ground that we all share on the road to tomorrow. Promoting reflection, discussion, and imagination, The Quantum Record highlights the good work of good people and aims to join many perspectives in shaping the best possible future.
About our Publisher James Myers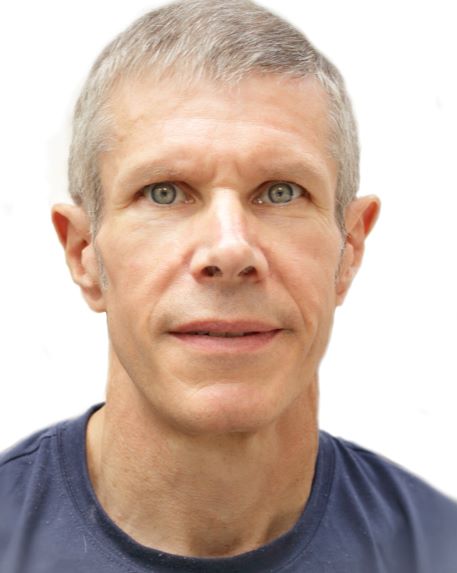 James Myers is publisher of The Quantum Record.  He is a Chartered Professional Accountant whose accounting practice myerspro.ca is based in Toronto, Canada. James has also served as a board member and treasurer of several not-for-profit organizations. Before obtaining his professional designation in 1992, James studied history at the University of Toronto, where he lectured in accounting from 2002-2012.
James engages in research on the mathematical, geometric, and philosophical origins of the double-entry system used worldwide by accountants, and is interested in the broader potential of its binary system first published by mathematician Luca Pacioli in 1494. An avid reader and science buff, James' research interests extend more broadly into the nature of time, mathematics, geometry, physics, and philosophy.
James hosts the biweekly podcast Plato's Pod that features group discussions on the works of Plato. Plato's Pod is available on many popular podcasting platforms.
James is passionate for the advancement of human potential.  He is a proud supporter of the Trust for Sustainable Living and the Center for Humane Technology, and their goals. At the core of James' belief for our time together in the present is the responsibility that adults owe to the children of the world and the countless generations to follow, to apply knowledge and deliver to them a bright future. The same belief we received from our parents and those who preceded them is a debt we owe to those who will follow us in time. Life wouldn't work any other way, and we can't expect tomorrow's leaders to solve today's problems. Justice demands that we endow the future with the best legacy that our collective intelligence can provide.
James is host of Plato's Pod, the podcast discussion of the complete works of Plato — the philosopher and geometer who wrote nearly 2,400 years ago. All are welcome to add their voices to the ongoing dialogue of discovery and philosophical curiosity.
Share Your Thoughts
We're interested in what interests you.
As a free publication, the purpose of The Quantum Record is to stimulate dialogue on knowledge and ideas relevant to its readers.  We would love to know what matters to you, and how we can connect with more people like you.  Every connection we make will serve the increase of knowledge, so please share your thoughts.
Is there a new development that we should cover?  A person we should interview?  An interesting idea that we should feature?
Have we touched on something you would like to see more of?  Have we explained difficult ideas in a way that is understandable, or how can we improve?  Would you like to contribute some knowledge to The Quantum Record?  We can't wait to hear from you!
Meet our contributors
Our Science Writer and Editor, Mariana Meneses is a political scientist from Sergipe, Brazil.
Mariana Meneses is writer and editor of The Quantum Record. She contributes with her insightful writing and meticulous planning of thematic content for each edition.
She's a 5th year PhD candidate in Political Science specializing in Political Behaviour, Public Opinion and Political Psychology. Her dedication to scientific inquiry and transparent communication informs her approach to working for the TQR.
By bridging the gap between academia and public discourse, she aims to inspire a deeper appreciation for the wonders of science and the importance of evidence-based reasoning.
---
Our Science Writer, Dr. Saulo M. Silvestre is a biologist from Sergipe, Brazil.
His research focuses on Ecology, Animal Behavior, and Conservation. In his Ph.D. thesis (2020), he studied the ecology and conservation status of the red-handed howler monkey in Amazonian savannas.
During that research, the collaboration with local communities inspired his interest in scientific divulgation.
"The unexamined life is not worth living" – Socrates
https://kobayashi.ca The Quantum Record website is designed and maintained by Kobayashi + Zeitguys, a design and marketing agency that provides creative direction, thought leadership, and user experience design for print, web, and digital media.